There are several ways to determine the sex of an Assel. Depending on the nature, some methods are better than others.
---
1. Shape of the abdomen
 
Here the sex can be very clearly determined, since these distinguishing features can be found in all sexual reproducing species.

Turning the isopod around and looking at the underside of the abdomen reveals that the segments are tapered in the males and more rounded in the females.

In larger species, this is still quite easy to see with the eye. For smaller species you may need a tool like a magnifying glass.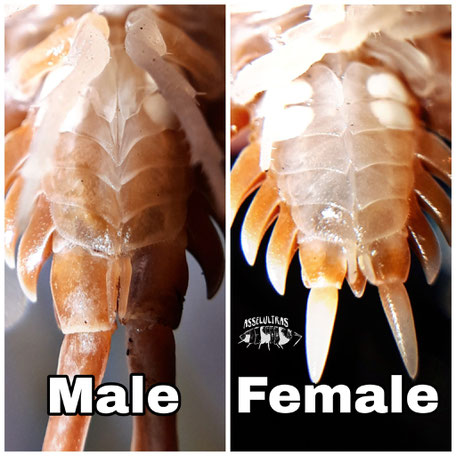 ---
2. Marsupilum
 
Also a very clear determinant, which can be observed in all species.
 
The marsupium is a bag on the females in which the larvae develop. It is found exclusively in female isopods.
 
If a female with marsupium badly disturbed, it may happen that the marsupium openes prematurely.
 
The isopod does this only in an emergency situation to protect their offspring from possible predators. Sometimes however, the larvae are not fully developed and die.
 
Therefore you should not disturb the females in this phase.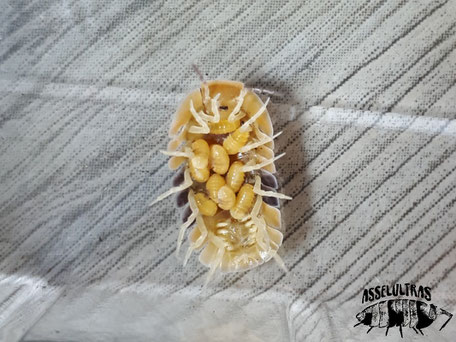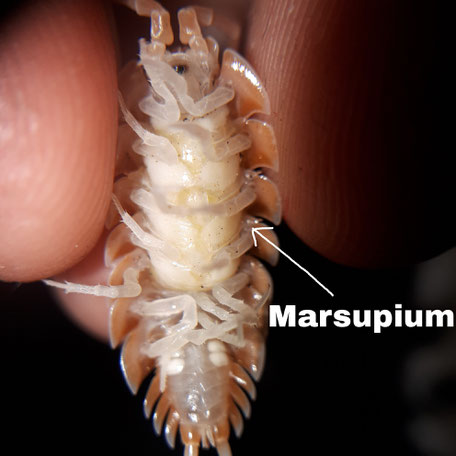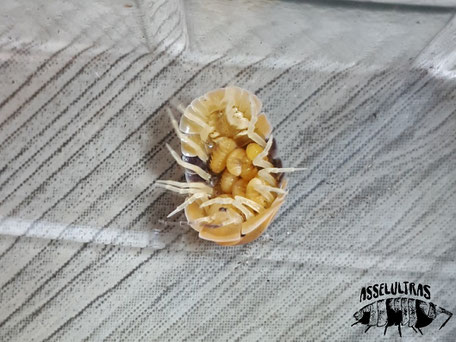 ---
3. Length of the uropods
 
The Uropoden are the two elongated structures on the pleon of the isopod.
 
In some species, the males have significantly longer uropods than the females.
 
However, as a sole determinant of indication, this feature is rather tricky, since the uropods vary in length depending on their age. Many species also have no size differences.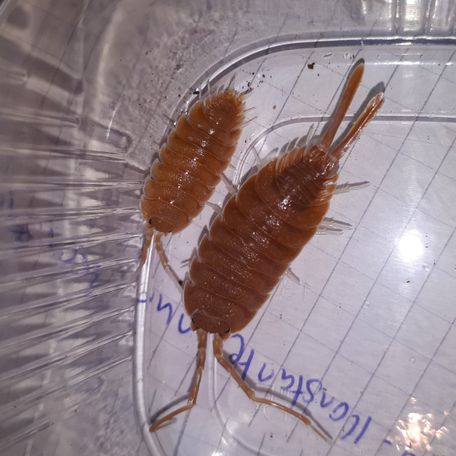 ---
4. Size differences
Size differences between the sexes can be seen in a few species, which is why it can not be used in all species for determination.
 
Furthermore, one must also compare adult animals to see the difference, so rather an uncertain determination method.
---
5. Sex dimorphism

In some species, such as the Philosciidae spec. North Thailand in the picture, the different sexes have different colors.
 
In adult animals the determination is very clear. However, juveniles usually have the same color regardless of their sex and can therefore be easily misclassified.